I have been getting a lot of DM's about the earlier Consumer or Prosumer post.  The consensus was, ok but "what do I do now if I see that I am old school'? and "How do I change it"?  First, I commend you for your honesty (more business leaders needs more humility when it comes to examining their business model and accepting that changing to a social media system is going to be disruptive to the current one in place, but it is critical) and second, you ask very good questions. 
As those of us who run businesses, we find ourselves in the most anxiety filled time in modern history; along with that, there are a couple of obstacles we have to acknowledge first before proceeding.  Today's climate is hard on us as business leaders, with uncertainty at every turn, the complexity of adjusting to new demands, increasingly shorter product lifecycles, competition, etc., there are the facts., which can lead some to succumb to the "eat or be eaten" mentality.  Ahh – what to do???  Please step away from the ledge… slowly…. thank you.  Here are just a few helpful suggestions, to see things from the Prosumer's perspective that may help us tweak our operation and get us on the right path without having to do a lot of heavy lifting:
---
 I attended a very education webinar today, put on by Xeequa.  I found it to be very helpful.  Axel Shultze, CEO, convincingly explained and showed how consumers have become increasingly resistant to traditional forms of advertising .  For us as Internet Marketers we have to learn from this as well, that we can't any longer 'hope' that we attract customers with something they are rejecting in the marketplace.
  (Thanks again Axel for your outstanding efforts in the area!  When I grow up I want to be just like you.)
Today, all of us are getting educated through the Internet, actually the "Social Web" (whether people call it that or not), by reading blogs and IM from our mobile devices, checking our social networks, join forums, participate in groups and virtual communities and listen to the opinions and read the reviews of people we trust. An astonishingly increasing number of product or brand decisions are pretty much made before a sales process even starts, almost entirely before someone would enter a physical store or company.  We all have done our research well before that time using our Social contacts via the web and what SM tools we have grown to rely on.
---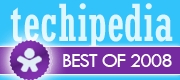 I was thrilled to find out Tamar Weinberg included a recent post of mine in her comprehensive list of "Best Internet Marketing Posts of 2008."  Take a look at some of the other posts, they are really good.  The post she included of mine was the one on branding yourself in a time of recession.
Who is Tamar Weinberg?  Let me tell you, if you don't know her name, you soon will.  Awhile back I wrote a post on her and all the social media tasks she does. Primarily she is a social media consultant, then a "phenom" writer for some of the best blogs on the planet such as SearchEngineLand, and Mashable.  Oh, she also loves Schwag!
Thanks again Tamar!
---