Blogs & Blogging
Some of you out there are already experienced writers, and employ great SEO techniques within your articles, so these tips will just help emphasize the need to continue, or may be new thoughts. Oh, I also assume you are using Wordpress…..I "Heart" WP…
Obviously these are just guidelines, you can adjust to them as you wish, but I have found great success with my clients with these power points! 
Do you have some additional tips? I and our readers would love to hear them, please leave a comment with your tips!
Content writing tips
300-400 word posts.
Apply 2-3% keyword density level (For every 100 words, use key phrases 2 -3 times)
Hyper-link keywords/phrases (Anchor text) and then link them to pages in main site (if you have one), or other blog posts, including deep level pages. Try to avoid if at all possible hyper-linking the phrase "Click Here" but rather use targeted words, and underline them in your post, people accept the underline as a linked word.
---
I have been chewing on this for some time and is partially the reason why I have chosen to attend SOMA, because I want to really understand this, and I have also grown cold to much of the empty advice out there, along with all the spam I get promising me that I can "Use Twitter to make Millions Today!" or "From Facebook to Your Checkbook in 30 minutes!", (Yuck, I am making myself sick.)
So, I was happy to see this important subject on our agenda in class last week, and we began dissecting this idea, and will further this week. 
The session started off with a truism; "What you can measure you can manage, and what you can manage get's done."   Obviously, we know that.  To be effective as a social media consultant, more is needed than just getting 1,000's of people on your wall,  page views, video downloads, popularity rankings, or the number of DM's you get each day.  It's about measuring personal interactions, what method of user-generated content is working and which isn't, then adjusting.  Online consumer response and market interaction is much more dynamic than the old school ways of SEO, they just don't work. (BTW: clarification – SEO and social media – not the same thing)
---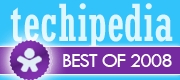 I was thrilled to find out Tamar Weinberg included a recent post of mine in her comprehensive list of "Best Internet Marketing Posts of 2008."  Take a look at some of the other posts, they are really good.  The post she included of mine was the one on branding yourself in a time of recession.
Who is Tamar Weinberg?  Let me tell you, if you don't know her name, you soon will.  Awhile back I wrote a post on her and all the social media tasks she does. Primarily she is a social media consultant, then a "phenom" writer for some of the best blogs on the planet such as SearchEngineLand, and Mashable.  Oh, she also loves Schwag!
Thanks again Tamar!
---
During the great depression in the 1930's, you may think that businesses did not spend money on marketing, but you would be wrong. The truth is that according to research I did, many businesses actually boomed, why? Because they expanded their marketing!
History has shown that during past recessions, many businesses took an aggressive approach at marketing, and building their brand during a economic downturn, and they are the ones that flourished, and were very profitable during these times.
How about our current recession? What can you do to remain profitable? Build your brand on the Internet!
I have been doing this with a couple of my newest clients, and I will show you what I have been doing to help them remain atop the search engine rankings, leveraging them to have huge advantage on the Internet when the recession ends.
Take for example my client, Accurate Termite Control Company in Irvine, California. They have had a good presence on the Internet already in southern Cal, but there is much more room for improvement, and potential to take up more space in the search results (over time). So here is what we did.
SEO
First – We performed competitive, and keyword research and narrowed in on additional "home run" phrases and "long tail" phrases, and used these in their meta & content information. Phrases like "Irvine, Ca Pest control" "termite inspectors Irvine, Ca" and "termite control Irvine." Obviously this will take time to see results, as we are still customizing their tags.
Blog
Next – We set up a blog for them which will not only help with cross linking, but Accurate Termite Control can become a "voice" in southern California for pest advice in Orange County, and Irvine California. This blog will also contribute to branding their name, especially when people begin going there to get candid advice on pest control, in addition it will help set them apart from their competitors. Oh, guess what, they will eventually take another spot on the search engine results page!
Press Release
Next – We created a press release announcing this new "Accurate Termite Control blog". Again, a press release is vital for exposure, newsworthy events, as well as overtime takes yet another spot on the SERP's if properly written, and archived. Again, branding!
Squidoo
Next - We created a profile on Squidoo. These are a tremendous help with branding, because you can essentially build a page advertising your company, services, and these pages are fantastic in the SERP's. For example we made sure it had original content, and had all the 'money' phrases were included, "Termite and pest control, Irvine" etc. In addition, you can feed your blog there, create a poll, and yes…..you can eventually take another spot in the SERP's!
FaceBook & Video
We are currently creating a FaceBook profile, and a viral video. I will post these soon too.
---
It's amazing how fast Twitter has evolved.  I used to think of this micro-blogging tool as such a time waster until I actually started benefiting from it.  If you carefully choose who you follow, you can keep up on late breaking news, get hot tips in your general field, keep up to date with local twitter (er's) too.
Something however was missing from my Twitter account that I slowly started seeing other people using, custom twitter backgrounds!  I must say that if you are truly going to jump into this revolution, you need a good Twitter theme to brand your business, and make you, or your product stand out.  Where do you find custom Twitter backgrounds or themes?  Well guess what, my wife graciously volunteered to make mine, but now has turned this into a very nice service.  You see she is a graphic designer, and naturally evolved into this new arena.  So if you need a Twitter background, take a look at our examples of custom themes.  If you are new to Twitter and would like to learn how to use it, here is a great free E-book on how to use twitter.
---
The other day I was asked what are my favorite plugins for Wordpress, especially for SEO. Well, although I posted this on another site, I thought I would also post it here. These are among my favorites for now, I am sure more will come out. Plugins are always evolving, just like the internet! Enjoy…
For SEO & Fun I recommend (And Use):
Cross Linker – Allows keywords to automatically hyperlink to other
sites (Anchor text to your other sites)
http://wordpress.org/extend/plugins/cross-linker/
SEO All in one pack – Allows easy editing of meta info, permalink
edits…..This is to me a critical plugin.
http://wordpress.org/extend/plugins/all-in-one-seo-pack/
Sociable Plugin – By far the best plugin for social network sharing,
email and print buttons.
http://yoast.com/wordpress/sociable/
Comment Relish – Send an e-mail message to users who comment on your
website who have never commented before. The message dispatched to the
user is defined within the plugin's preferences.
http://www.justinshattuck.com/comment-relish/
Dagon Site Map – **Important..This is by far the easiest to install
site map.
http://www.dagondesign.com/articles/sitemap-generator-plugin-for-word…
Feedburner Feedsmith – Access your original WordPress feeds and
redirects them to your FeedBurner feed
http://www.google.com/support/feedburner/bin/topic.py?topic=13252
SEO friendly Images – Automatically updates all images with proper ALT
and TITLE attributes
http://www.prelovac.com/vladimir/wordpress-plugins/seo-friendly-images
---
Her name is Tamar Weinberg, and she is quite the schwag collector. I have never met Tamar, but have to admit it would be great to meet her because she has such an eclectic resume! I stumbled upon one her stories she wrote for SearchEngineLand on Schwag of a SMX conference I attended. I also sent her a prized possession I picked up there, a rare Google pen..this thing was "phat", so she could add this to her constant desire of collecting Schwag.
There is more to Tamar however, you see she is also a freelance writer and internet marketing consultant, a professional blogger, social media marketer, and much more.  Tamar's primary blog is called Techipedia where she showcases her enthusiasm. We gotta love people like this. She thinks vertically and outside the box, has the pulse on whats new with SEM & SMM, much more than I. Tamar is also available for web strategy, blogging, and social media consultations. If you would like to touch base with her about the consulting services and availability, feel free to email Tamar at tamar (at) techipedia (dot) com.
Hail the Schwag queen…
---
I came across this post today, entitled "52 easy ways to optimize your blog on your coffee break" and thought you all should take a look.  This article is well written, and to the point!  I plan on utilizing several of her suggestions.
In short, here are just a handful of great tips:
Add a favicon
Add sociable
Don't require registration to post comments
Add your blog to your email signature
There are 48 more tips, go check them out!
Oh, by the way, Jennifer Slegg is the blogger, and search engine marketing consultant.  You should check out her blog and services, she seems to know here stuff!
---
I have always wanted to know how you make a favicon (icon) appear next to your url, and I finally figured it out. While at the Search Marketing Expo in California last week, this was another fun little tid bit they encouraged to brand yourself a little, so I decided to do it myself!
Below are the steps I followed. Pretty easy to do, enjoy!
(These instructions are mainly for WordPress blogs)
Choose your image, logo or whatever you want to use as an icon.
Upload the image into a favicon editor, I used this one.
You will be asked to crop this image, unless you can create your own 16×16 pixel image.
Save the finished favicon to your desktop, and make sure you keep the format to the default favicon.ico file name,

do not re-name it

.
Clear your WP and browser cache.
Next, place your

favicon.ico

file inside your theme folder (for example: wp-content/themes/default/) then add this line to your header.php

folder

:
<link rel="shortcut icon" href="<?php bloginfo('template_directory'); ?>/favicon.ico" />
Be sure to add it somewhere within the <head></head> section.
Refresh your browser, done!
---
There was a lively discussion last week at SMX discussing whether a blog should be a stand alone like ours www.redvwbus.com, Sub-domain http://blog.mysite.com, or a sub-folder like http://mysite.com/blog.com.  What do you think? Can this split your link juice or link equity? Would it be best to have a funky wacko blog name, or integrate your corporate feel.  Well why don't you tune in to this 5 minute video and listen in as some of the top bloggers in the country answer this question.
---